The Best Snorkeling In

Looe Key Reef!
Looe Key is certainly one of the best snorkeling locations in all of the Keys and North America.  The key to great snorkeling is to have a gorgeous location and the right conditions. First, there is a short ride to all of the Looe Key snorkeling sites. The reef's great length and changing depths, provide a natural barrier breaking up waves, making your trip more comfortable.  Our captains know where to moor our boats to make each Looe Key snorkeling trip as comfortable and exciting as possible.  We work to get you the snorkel trip you're interested in and quite simply, we try harder.  So, we know you will be happy with our service.
If you have the time and you loved the Looe Key snorkeling, you may want to consider becoming our open water dive certification.
Looe Key Reef Snorkel Trips
Looe Key Reefs are perfectly set up for snorkeling.  The key to great snorkeling is to have the right conditions so you can comfortably enjoy yourself as you observe the marine life from the surface.  At Looe Key, with the great length of the reef and the change of its depth provides a natural barrier to wave action making your snorkel trip more comfortable.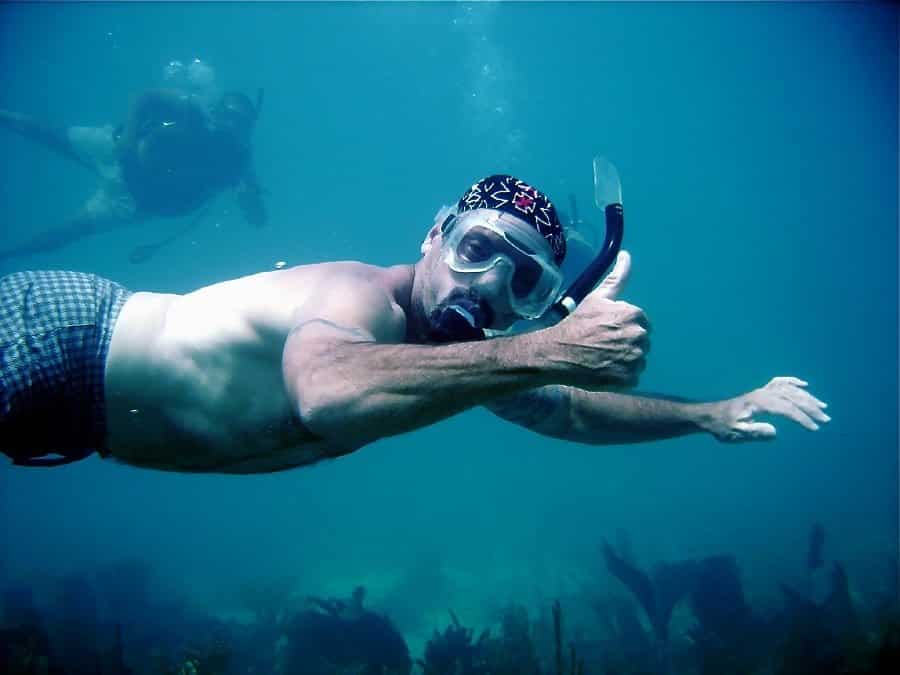 Book Your Looe Key Snorkel Trip – It's Easy!
Start at "Start Booking Now" and follow it on down.  We also include more details on your trip and what to expect when you snorkel with Captain Hook's Looe Key Reef Adventures.  Be sure to review the photos of the reef…it truly is one of the best locations to snorkel in the Keys!  If you need rental equipment, we will ask what you need just after you hit the  "Book Now" button.  We would love to have you as our guest!
Is it deep?
The water depth varies on our Looe Key snorkel trips but generally, you'll be in less than 20ft of water. 
Will I see fish?
Yes, very likely. You never know what you'll see from small fish, to big fish, to dolphin and more. 
Do I need equipment?
We provide all equipment necessary for a great snorkeling trip.