REEF DIVE TRIP
Join Captain Hook's Dive Team for a morning or afternoon dive in the "Best Kept Secret In the Florida Keys for Diving."  The range of diving available to our dives is limitless with a number of great sites with variable depths to match your level of diving experience.  Patch and barriers reefs are plentiful with marine life with ledges and hidden wonders to see on each diving trip.  We dive at two locations on each trip for one hour each.  The dive locations are selected the day of the dive based on weather, wind conditions and visibility.
INCLUDED WITH DIVE
Tanks, Air, Weights and Weightbelt are included…do you need any other rental gear?  If so, you will have the opportunity to order additional gear once you confirm the dates that you are diving.
At Capt. Hooks, we provide a complementary divemaster with each dive trip.  They know the reef and the local marine residents and they can point out the highlights on our dives.  Having a divemaster in the water has helped many of our divers that have not been diving in a while to reach a higher comfort level knowing there is someone nearby that can help. The divemaster is only there if you want to use them as a guide, it is your choice and many of our divers explore on their own with their dive buddy.
If your group has a mix of snorkelers and divers, we can accommodate everyone on one boat.  We have two dive boats that specially designed for diving.  Having two boats allows us to meet most customer requests and to keep families together even if some are diving and some are snorkeling.
Schedule
Departure times: 8:30AM and 1:00PM
Duration: 4 hours
Capacity: 12
Check-in time: Please check-in 30 minutes before the activity start time.
Departure point: Detailed check-in instructions – including address, Google map, and parking information – will be included in your final confirmation email.
Includes
Tanks and Air
Weights and Weight Belt
Excludes
What To Bring
Confirmation Email
Sunscreen
Towel
Water Proof Camera
Comfortable Shoes
Bottled Water and Snacks
Bathing Suit
You may bring your own gear if you wish
Notes
Must be certified & have had at least one dive within the past 12 months.
You are responsible to make sure you are medically qualified to participate in this activity. No refunds will be given to those deemed medically unqualified. This is for your safety.
Advance Purchase Recommended
Upon booking you will receive an instant receipt with your Email Confirmation.
Do you ever cancel a trip?
Our trips may be cancelled due to severe weather, sea conditions, or the failure to reach the minimum passenger requirements.  We will explain the conditions before the trip is underway and make adjustments if needed.  In some cases, the sea conditions are unknown until we get onto the ocean.  Our captains will make every effort to make sure all parties are taking into considerations but he may cancel the trip due to severe or changing weather and sea conditions.  If our captain has chosen to cancel the trip, we will make every effort to reschedule you on another trip so that you have the opportunity to enjoy the activity you intended.  If that is not possible because of conflicting plans, flight considerations, or the lack of available equipment, then you will receive full credit for a future event or receive a full refund.
How far does the boat go out?
Our dive boats typically go out between 2 to 4 miles offshore into the ocean.  There can be some additional distance traveled going East and West to the different dive sites.
Should I tip the crew?
Our crew takes great pride in their ability to show you the wonders of the ocean and has prepared themselves with the qualification to handle emergency situations while escorting you to the reefs and showing you a good time.  It is customary to tip between 15 to 20% of the cost of the trip depending on the level of service.  All tips are shared equally among the crew because it takes a team to do this right.
Are there showers?
There are rinse showers at the dock.  They are open showers, not private.
Is there a place to wash off my equipment?
Yes.  The showers can be used and we also have dunk tanks with a disinfecting solution to help you rinse and clense your equipment.

Times Available:
8:30AM & 1:00PM
Duration:
4 hours approx.
Must be a certified diver to participate.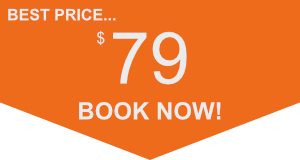 Select Date & Quantity of Divers
<script type="text/javascript" src="https://captainhooks.rezdy.com/pluginJs"></script> <iframe seamless="" frameborder="0" width="100%" height="480px" class="rezdy" src="https://captainhooks.rezdy.com/calendarWidget/66635?iframe=true"></iframe>
After your purchase is confirmed you will receive a complete itinerary with check-in times, locations, and what to bring.